Gary R. Jodat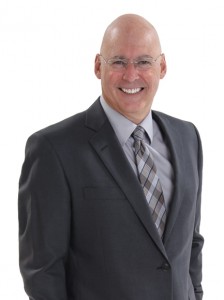 Sarasota / Bradenton Attorney Gary Jodat enjoys living in Sarasota, Florida with his wife and 2 smaller children. During leisure time, his family enjoys swimming, boating and the beach. The 3 older children attended Manatee County schools and are no longer at home.
Gary R. Jodat is the founding attorney of Jodat Law Group, P.A. started in 1994. He received his Juris Doctor Degree from Stetson University College of Law in 1993 and his undergraduate degree from Roger Williams University. Fresh out of law school he was an Assistant Public Defender trying criminal, Juvenile and Dependency cases before concentrating on litigating Personal Injury matters. He is a member of The American Bar Association, The Manatee County Bar Association, The Florida Bar Association, Phi Alpha Delta Law Fraternity and the Florida Justice Association. He is an Eagle Patron for giving to the Endowment for Association Giving to Law & Education. His past memberships include The Longboat Key Chamber of Commerce, The Manatee County Chamber of Commerce, American Inns of Court and the Manatee Chapter of the American Heart Association. Gary has been published: Illegitimate Children Gain Rights in Wrongful Death, Pinellas County Review, March 2, 1993, at 25. Grant v. Thornton, 749 So. 2d 529 – Fla: Dist. Court of Appeals, 2nd Dist. 1999. He is a Distinguished Expert with a handgun. Gary has been Awarded the Life Saver Award from the Rotary Club of Sarasota and also recognized for saving a life by the Sarasota Police Department. The National Trial Lawyers has named him to the "Top 100 Trial Lawyers."
Watch Gary Jodat discuss the importance of evaluating summer camp waivers:
Watch Gary Jodat on ABC 7 discuss the true intentions of your insurance company:
Sarasota/Bradenton Personal Injury Lawyer
Jodat Law Group is your trusted and experienced injury lawyer in Sarasota, Bradenton, Venice, Clearwater, and Tampa, Florida. We were recently named winner of the 2016 Manatee Reader's Choice Award by the Herald-Tribune.  Previously, Jodat Law Group was awarded the Reader's Choice Award for 2015, as well as the People's Choice Award for 2015. Jodat Law Group serves Personal Injury Law, Family Law, Bankruptcy, and Creditor Harassment.
Summary
Name
Website
Job Title
Address
2620 S Tamiami Trail

,


Sarasota

,

FL

,

34239