St Petersburg Bankruptcy Lawyer
Your St Petersburg Bankruptcy Lawyer
Hiring an experienced St Petersburg bankruptcy lawyer plays an indispensable role in whether or not your case is accepted to the maximum possible benefit. Although you can file bankruptcy without an attorney, the process is very difficult, and you may not recognize the repercussions of each available option. The St Petersburg bankruptcy lawyers at Jodat Law Group will help you understand all of your options, and we will provide recommendations on which options are best in your specific circumstances.
In some cases, bankruptcy may not be right for you, and we will have suitable alternatives ready. If it is determined that you will benefit by filing bankruptcy, we can help you decide which chapter to file. Some of the factors that go into this decision include your income, property, other assets, and the amount of your debt.
Your Free Consultation
Call Jodat Law Group today at 877-JODATLAW (877-563-2852) or fill out the form on this page to schedule a free bankruptcy consultation with an experienced St Petersburg bankruptcy lawyer. When you come in for your consultation, feel free to bring us as much documentation as possible to explain your situation and your debt. To provide you with the most reliable recommendation, we will need to know your income and the value of your assets. We will also need to understand the details of your debts, including overdue bills, loans, credit cards, and lines of credit.
We will review your situation and provide you with several options. If you choose to go forward with Chapter 7 or Chapter 13 bankruptcy, you can rest assured that your case is in the right hands. We will complete and file all documentation properly to get you into and through bankruptcy court as fast and painlessly as possible.
As your case progresses, we will regularly update you, and if you have questions, you are free to call us at any time during our regular business hours. We will work with you every step of the way, and we will always keep you in the loop.
Chapter 7 or Chapter 13 Bankruptcy?
This is one of the most common questions received by our St Petersburg bankruptcy attorneys. Chapter 7 and Chapter 13 are the two types of bankruptcy available to individuals in the United States. They are very different from each other, and each has its strengths and weaknesses.
Chapter 7 bankruptcy is the most common type of bankruptcy in the United States. It often referred to as true bankruptcy. It is an admission to the court that you do not and will not have the means to pay your debts in the near future. If you have assets beyond what the law allows for personal living necessities, they will be forfeited and auctioned. The proceeds will then be used to pay your debts. Any debt that remains will be discharged.
Chapter 7 bankruptcy is best for individuals who have few assets and low or unstable income. This type of bankruptcy is relatively fast and can often be completed in three to six months.
Chapter 13 bankruptcy is known as debt reorganization. Instead of admitting that you are insolvent, you are only telling the court that you need help in paying your debts. The court will then consolidate your debts into a single monthly payment. You will make the payment each month to the court for a period of three to five years. The court will divide your payment and disburse a portion to all of your creditors. At the end of the term, your debts will be considered paid.
Chapter 13 bankruptcy is best for individuals who have a sufficient and steady source of income and assets they would like to be protected. You will retain all of your assets in this type of bankruptcy as long as you continue to make your monthly payments as ordered by the court.
After Bankruptcy
A St Petersburg bankruptcy lawyer is not only useful to you to file and process your case but can be necessary for help with matters that occur after bankruptcy. Many people going through bankruptcy have questions about how to reestablish their lives and their credit histories. You may also need advice on how to buy a new car or home or how to start a new business after bankruptcy. The St Petersburg Bankruptcy attorneys at Jodat Law Group will be there for you for as long as you need them.
Summary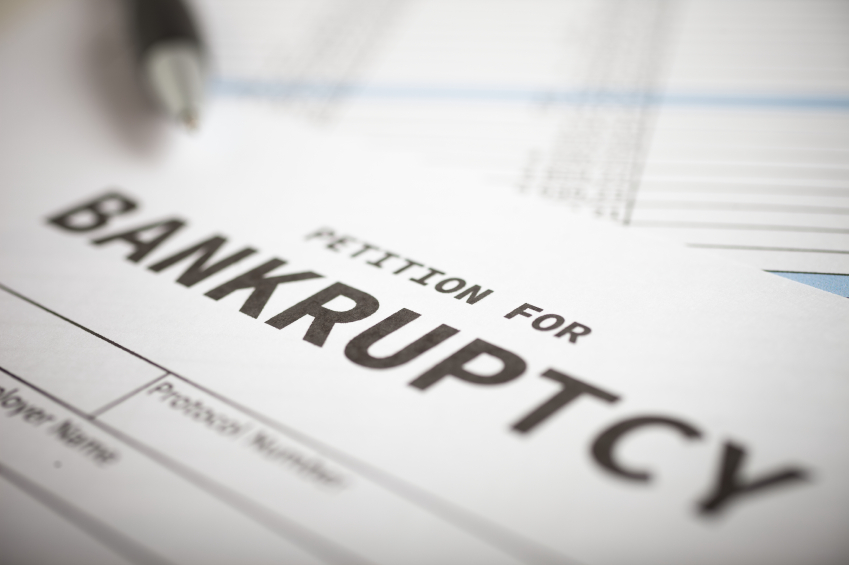 Service Type
Provider Name
Area
Description
Contact your St Petersburg bankruptcy lawyer today. Free Consultation! Available 24/7 • Bankruptcy Law • Personal Injury Law • Family Law • Criminal Law • 1-727-900-7802